According to a June 2013 survey of U.S. home buyers by Harris Interactive and Trulia.com, this year's crop of home buyers is worried about, well, just about everything.
Here are the overall "Worry Survey" results: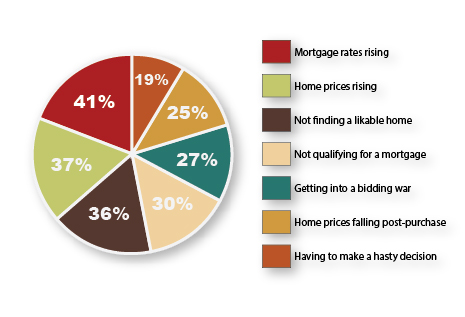 The top concern overall is that mortgage rates will rise too high too soon and price buyers out of the market, followed closely by home prices rising too fast. What's the main difference between hotter markets and average ones? Buyers in hot markets don't seem as concerned about qualifying for a mortgage.